Features
In order to maximize the engine power of 86 and BRZ models, our new direct throttle controller increases quick accelerator response in a linear progression to the accelerator opening, bringing you closer than ever to wire throttle operability. In addition, there are 10 adjustment levels to alter response according to your transmission type and driving style.
Higher Response Across the Board
Response speed has been increased across all degrees of acceleration with linear acceleration operability.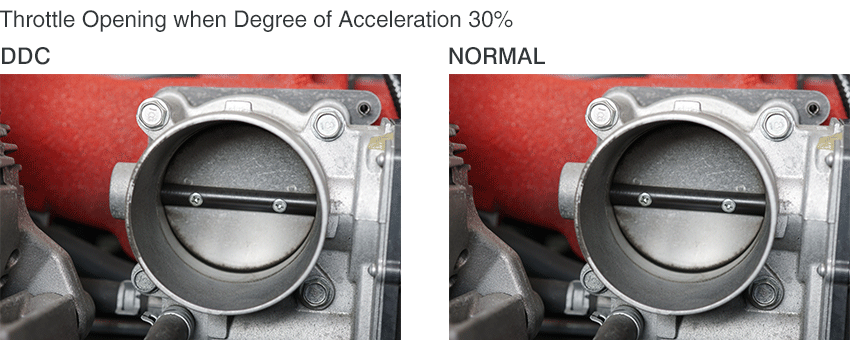 Response Adjustment
We designed this product with two modes to match differences in MT and AT models and ten adjustment levels for your perfect response.
Easy Installation with No Need for Settings
Simply connect the coupler to the engine room connector and fasten the product down with double-sided tape; no initial settings are necessary!
Prevent Engine Hunting
By controlling the throttle within the right range you can prevent over control of the throttle valve and prevent hunting, as well as, air flow and other throttle trouble.
Safety System
This product can be easily returned to NORMAL, so it is safe for inspections and troubles.
Waterproof Drainage Design
The circuit board is protected by a double layer waterproof coating and the sealed case is designed to drain away water and protect from high pressure water and condensation; ensuring long worry-free usage.
About Using with PIVOT Throttle Controller
If used in conjunction with our Throttle Controller (3-drive) the acceleration will be too strong and should not be used together. If you already are using our Throttle Controller, make sure to use it only in NORMAL mode or ECO mode.