Features
Easy Installation
Simple coupler connection to Diagnostic monitor connector.

Dual Display
Indicator needle and digital display provide easy viewing of multi-data.
Black Titanium Bezel
High quality black titanium bezel.
2-Color Illumination Switch with 3-step Dimmer
Illumination switch allows selection between two colors and brightness adjusted with three-step dimmer.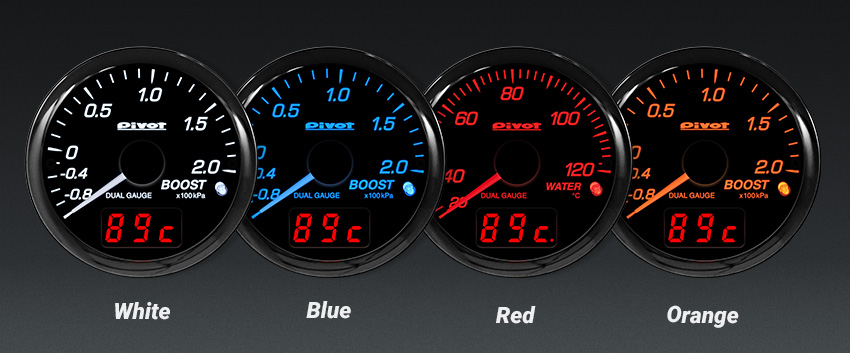 Meter Holder included
The included full cover type holder allows seamless installation to a number of places.
Compatible Car Models
For details, see the Compatibility List.
Peak Hold
Save and display each peak reading after engine starts.
Additional Sensor
If the use of a sub computer makes getting correct readings impossible or if Boost data cannot be received via OBD, we offer additional separately sold sensors to display correct Boost data. (this meter cannot install to the car model that is not listed on compatibility list)