Features
No-Trouble Installation and Matching Standard Design
Euro Car Gauges are literally a snap to install: the simple connection to the diagnostic connector means no need for wiring to any sensors and no messy leakages; making the installation process safe and trouble free. Moreover, for each model car the gauges come in a maker-matching standard design bringing a sleek elegant look to your cockpit.
Easy Installation
Simply connect to the diagnostic monitor connector.
Standard Matching Orange Illumination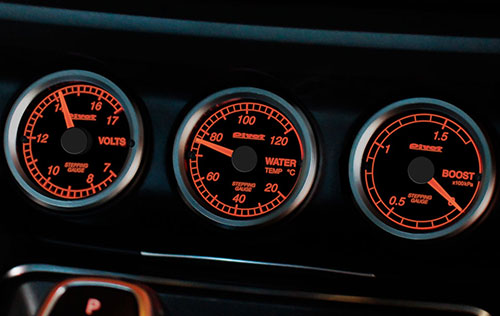 Each Gauge Panel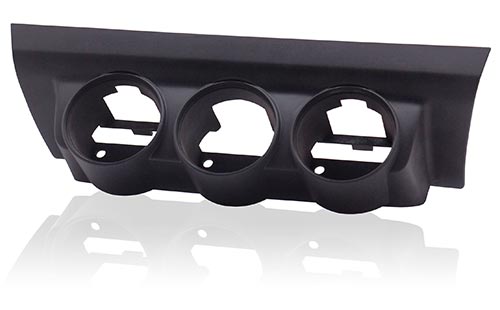 Model Specific Design ensures Sleek Installation. Please purchase 3DDesign corporation brand Gauge Panel.
Note 1: Cannot use ashtray or cigarette lighter socket.
Note 2: In F20 and F30 models, the panel will interfere with bottle holder.
Note 3: With Z4 models the shift lever will interfere with view of the left side gauge.
Peak Hold
By pressing the peak switch, display the lowest value of Voltage and the maximum value of Water temperature and Boost.