Features
Shift Lamp
Shift lamp lights up when the set rpm is reached.
Ultra bright LED is easy to see even in full daylight.
For night driving select auto low lighting or synchronize with parking lights.
High quality aluminum machined body with swivel neck.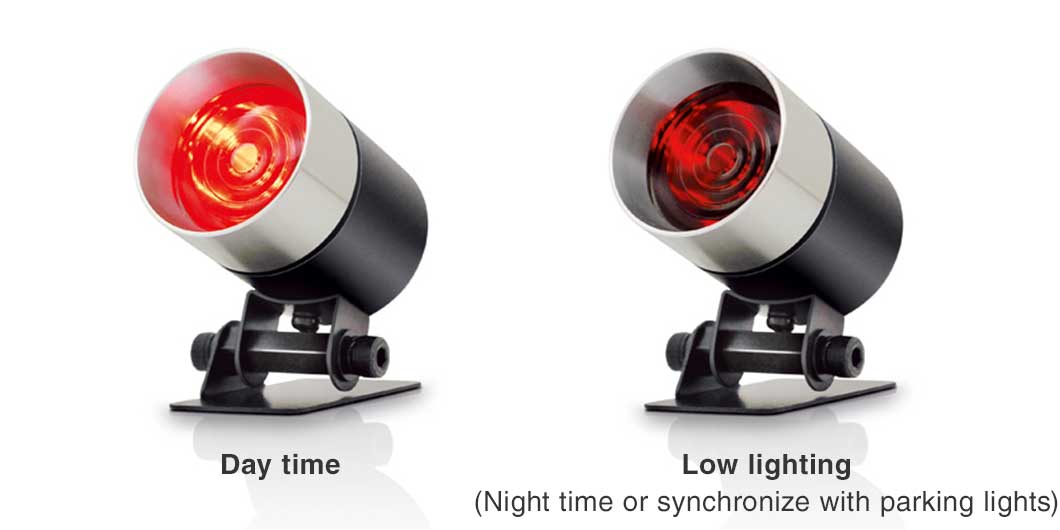 ---
Digital Tachometer
High precision display for setting shift lamp and viewing rpm.
High precision display of engine rpm up to 9999 in 1 rpm units.
Shift lamp settings can be made in units of 100 rpm.
(Setting range; 2000 - 9900 rpm)
View real time and peak engine rpm.
Compact design needs no space.
---
Alarm
Alarm sounds at shift point.
Easy Installation
Can be easily installed in some model Toyota and Daihatsu cars directly by connecting to the diagnostics connector. Other models can be connected to the ECU.
Compatible Vehicles
12 V Gasoline Engine Cars (some diesel engine models) For 1, 2, 3, 4, 5, 6 and 8 cylinder models.